| | | |
| --- | --- | --- |
| AIDS in China & Blood Selling | | |
AIDS in China
Blood selling in Central China and drug using in Southwest China are the two primary reasons for the spread of the AIDS epidemic in China.
Blood selling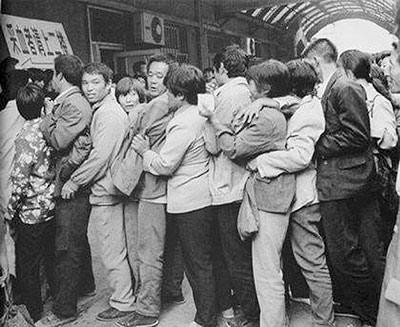 In the 1990s, blood selling became popular in parts of Central China especially among poor farmers as a means to earn extra money. Many blood collecting stations operated illegally and used unsanitary practices for blood collection, including:
· Pooling and reinjection of blood
· Unclean spinning of blood
· Shared needles
As a result, estimates of as high as 60% of the adult population is infected with HIV in many villages. The exact extent of the tragedy remains unknown. Dr. Gao Yao Jie , an activist for AIDS patients in Henan Province, estimates that up to one million people are infected in Henan province alone.