Double Your Impact Campaign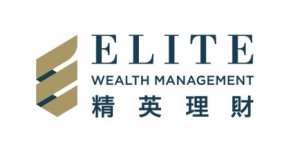 Elite Wealth Management Double Your Impact Campaign
精英理財「一對一」等額捐款行動
Chi Heng's mission is to provide an education to our sponsored orphans, to alter their destiny, while Elite Wealth Management wishes to give back to society and help people in need and at the same time assist its clients achieve their long-term financial goals.  On September 18, 2021, from 10 am to 11:30 am PDT, Elite Wealth Management will host a free educational webinar on intergenerational wealth transfer, charitable giving, and their related tax strategies, to encourage supporting Chi Heng Foundation Canada with donations, thus enabling more orphans to attain their educational goals.  At this event, Elite Wealth Management will also offer "one-to-one" matching donations as an incentive.
Please go to this link to register for the webinar in advance:
https://forms.office.com/pages/responsepage.aspx?id=NwHh64hZk0GOfPzxhHGh2YDIrTzB-edGoRMS6RJtzdlUMjNZTjRLSjFXNjZMWDc3NTJRWEM2STZPOS4u
Once you have registered, you will be sent a YouTube link to join the September 18 webinar.
提供教育給智行基金會資助的孤兒是智行的使命, 精英理財為了幫助更多有需要的人, 回饋社會,定於9月18日舉辦「財富傳承及稅務策略之慈善捐贈」講座,免費分享理財及遺產規劃的專業知識,同時更會進行「一對一」等額捐款,希望鼓勵更多人響應支持智行基金會, 使更多孤兒重返校園。
請預早到以下網頁登記參加此講座:
https://forms.office.com/pages/responsepage.aspx?id=NwHh64hZk0GOfPzxhHGh2YDIrTzB-edGoRMS6RJtzdlUMjNZTjRLSjFXNjZMWDc3NTJRWEM2STZPOS4u
登記者將獲得暢銷書《15 Secrets The Taxman Doesn't Want You To Know》一本, 並會得到參加網上講座的線上連結。